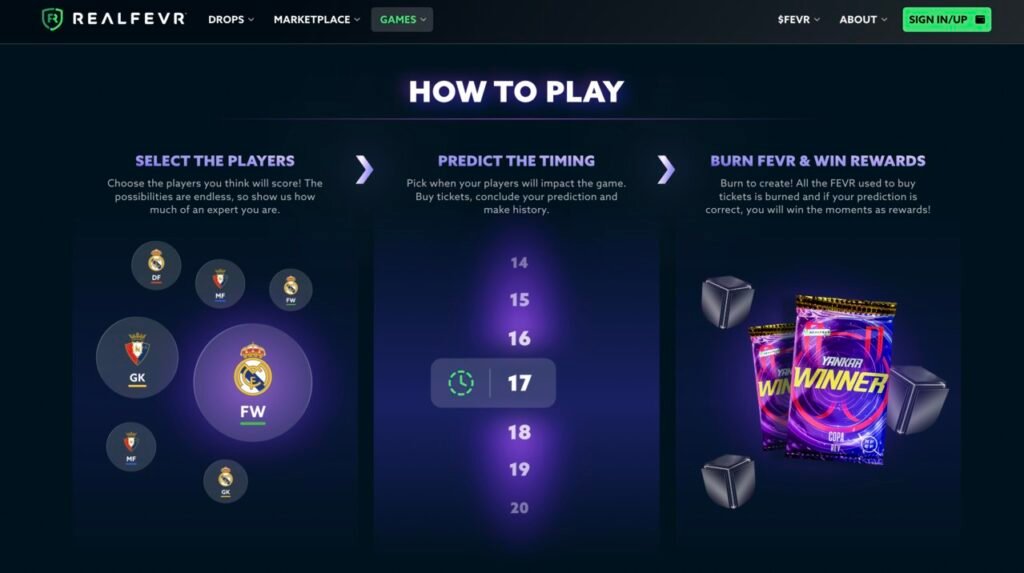 RealFevr, the popular GameFi sports platform, has recently released a new betting game that is taking the world by storm. This game allows players to mine real-life football goals as NFTs by predicting them and burning $FEVR, the token of the platform. This is a groundbreaking concept that has never been seen before, and it has quickly made RealFevr the biggest GameFi sports platform on the BNB Chain.
This new game is the third release from RealFevr, which has been improving their platform every single week. The company's dedication to innovation and improvement is evident in this latest game, which has completely transformed the way people engage with sports betting.
To enter the game, players must pay a ticket bet price of just 17 cents. If they are the only player to predict the exact minute a player will score, they have the chance to get that moment as a 1/1 NFT, currently valued at $14,000 in RealFevr's platform. This is an incredible incentive that has attracted many players to the game, making it one of the most exciting and engaging sports betting experiences available today.
What makes RealFevr's platform so special is the fact that it is powered by blockchain technology. This means that all bets are placed using cryptocurrencies, which are then stored securely in a decentralized network. This ensures that all bets are transparent and fair, with no risk of fraud or manipulation.
RealFevr is leading the way in the GameFi industry, offering unique and innovative betting experiences that are changing the way people engage with sports. With the release of their latest game, RealFevr has once again demonstrated their commitment to creating cutting-edge products that push the boundaries of what is possible in the world of sports betting.
If you're a fan of sports, blockchain technology, or just good old-fashioned betting, then RealFevr's platform is definitely worth checking out. Who knows, you may just end up winning a priceless NFT of your favorite football moment!
You may also like: