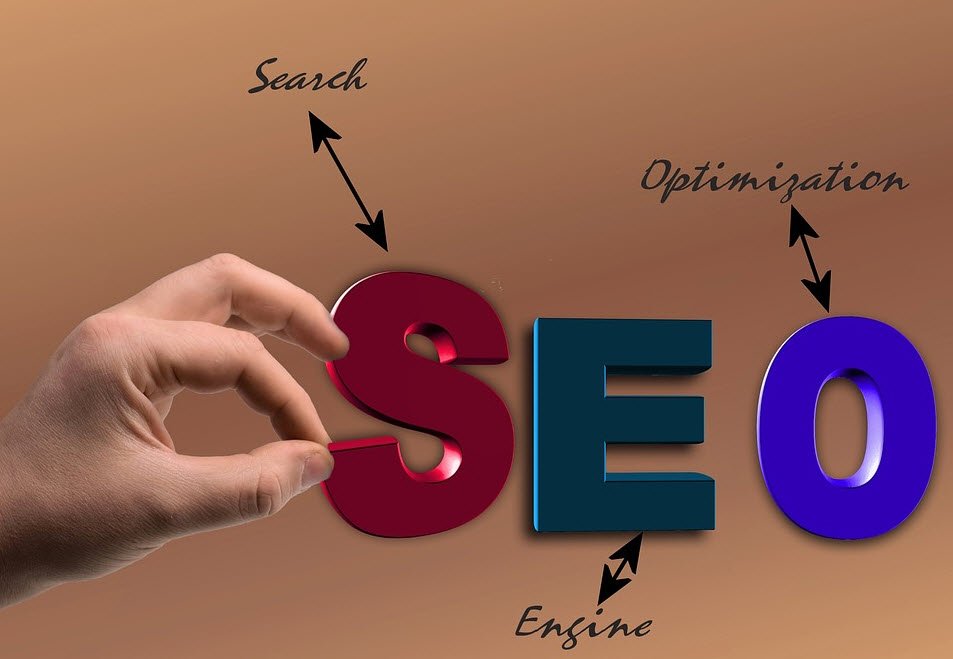 Internet access is easy and affordable. Today, the number of global internet users is almost 3 billion. No other conventional advertising medium can bring such huge audience for your products or services.
Online Marketing is critical to building and maintaining a successful financial planning practice. A robust marketing strategy can also help you position your value with your ideal client.
"Marketing is the activity, set of institutions and processes for creating, communicating, delivering, and exchanging offers that have value for customers, clients, partners, and society at large" – by American Marketing Association.
Also Read: 10 Must-Use Low Cost Promotion and Marketing Ideas
Online marketing is also termed as Internet marketing, Web marketing, or simply, OLM. Below all abbreviations used in various online marketing techniques such as Online Advertising, Mobile Advertising, Building SEO-Friendly Websites, Content Marketing, E-Mail marketing, as well as Web Analytics for Online Marketing.
| S.No. | Abbreviation | Meaning/Full Name |
| --- | --- | --- |
| 1 | CTR | Click Through Rate |
| 2 | SEO | Search Engine Optimization |
| 3 | CPC | Cost Per Click |
| 4 | SMM | Social Media Marketing |
| 5 | PPC | Pay Per Click |
| 6 | ROI | Return on Investment |
| 7 | eCPM | Effective Cost Per Mille |
| 8 | CPA | Cost Per Action/Acquisition |
| 9 | IFTTT | If This Then That |
| 10 | KPI | Key Performance Indicator |
| 11 | SEM | Search Engine Marketing |
| 12 | RTB | Real Time Bidding |
| 13 | URL | Uniform Resource Locator |
| 14 | TM | Traditional Marketing |
| 15 | DFP | DoubleClick for Publishers |
| 16 | SSP | Supply Side Platforms |
| 17 | CPM | Cost Per Mille or Cost Per Thousand Impressions |
| 18 | DPR | Digital Public Relations |
| 19 | DSP | Demand Side Platform |
| 20 | CR | Conversion Rate |
| 21 | DMP | Data Management Platform |
| 22 | OM | Online Marketing |
| 23 | AdX | Ad Exchange |
| 24 | HB | Header Bidding |
| 25 | IM | Internet Marketing |
| 26 | AdOps | Advertising Operations |
| 27 | SERP | Search Engine Results Pages |
| 28 | SME | Small to Medium Enterprise |
| 29 | CRO | Conversion Rate Optimization |
| 30 | RPM | Revenue Per Thousand Impressions |
| 31 | GTAG | Google Tag Manager |
| 32 | PR | Public Relations |
| 33 | WOT | Web of Trust |
| 34 | B2B | Business to Business |
| 35 | B2C | Business to Consumer |
| 36 | CTA | Call to Action |
| 37 | CMS | Content Management System |
| 38 | UI | User Interface |
| 39 | URL | Uniform Resource Locator |
| 40 | UX | User Experience |
The below is the list of all keywords and tags used in Digital Marketing:
A/B Testing, Acquisition, Attribution, Attribution Analysis, Benchmarking, Bounce Rate, Click-Through Rate (CTR), Common Key Performance Indicators (KPIs), Content Marketing, Conversion Rate Optimization (CRO), Cost Per Conversion (CPC), Email Marketing, Engagement Rate, Exit Pages, Facebook Insights, Google Adwords, Google Analytics, Impressions, New/Unique Visitor, Pay Per Click (PPC), Payment Metrics, Return on Investment (ROI) Analysis, Search Engine Optimization (SEO), Session, Social Media Marketing, Traffic Sources, Twitter Analytics, Value Per Visit, Web Analytics, Brand Management, Click-Through-Rate (CTR), Content Marketing, Facebook, Twitter, LinkedIn, Instagram, Pinterest, Snapchat, YouTube, Social Content, Influencer Strategies, Brand Reputation, Blogging, Crisis Management, Social Employees, Viral Marketing, Above-the-Fold, Campaign Development, Click-Through Rate (CTR), Customer Relationship Marketing (CRM), Email Blocking, Email Filter, Hard Bounce/Soft Bounce, House List, HTML Newsletters, List Management, Marketing Automation, Open Rate, Opt-In/Opt-Out, Performance Metrics, Personalization, Personalization Tools, Privacy, Spam, Targeting, App, Breadcrumbs, Build/Buy, Conversion Rate Optimization (CRO), eCommerce, Engaged Time, Experience Architecture, HTML and CSS, Inbound Marketing, Key Performance Indicator (KPI), Landing Page, Location-Based, Mobile Platforms, Mock Up, Online Video, Overall Digital Strategy, Photoshop, Responsive Design, Usability, Web Design, Wireframe, Ad Dimension, Ad Space, Banners, Call to Action, Conversion, Cookies, Cost Per Click (CPC), Cost Per Lead (CPL) / Cost Per Acquisition (CPA), Click-Through Rate (CTR), Facebook and Twitter Ads, Google AdWords and AdSense, Impressions, Interstitial, Lead Gen, LinkedIn Ads, Mobile Ads, Pop-Up, Retargeting, Return on Investment (ROI), Sponsored Content, Video Ads, Algorithms, Alt Text, Authority, Bounce Rate, Conversion, Cost-Per-Click (CPC), Deep Link, Keyword Research, Keyword Strategy, Ranking, Reputation Management, SEO and Content Marketing, SEO for eCommerce, SEO For Localization, SEO Link Building, SEO Tools and Metrics, Sitemap, Technical SEO, Traffic, A/B Testing, Above the Fold, Affiliate Marketing, Aggregated (or Curated) Content, blogs, Branded Content, Branding, Click Bait, Content Marketing, Content Strategy, Contextual Advertising, Data Mining, Dynamic Content, Earned Media, Enterprise Marketing, Heat Map, Influencer, Lead generation, Lead Scoring, Marketing Automation, Need Profiling, Newsletters, Omnichannel, Small Business Marketing, User-Generated Content