[Freelancing] Sample Cover Letters Collection (ASP.NET, Web Development, WordPress, Graphic Designer, Android, Malware Removal)
7 min read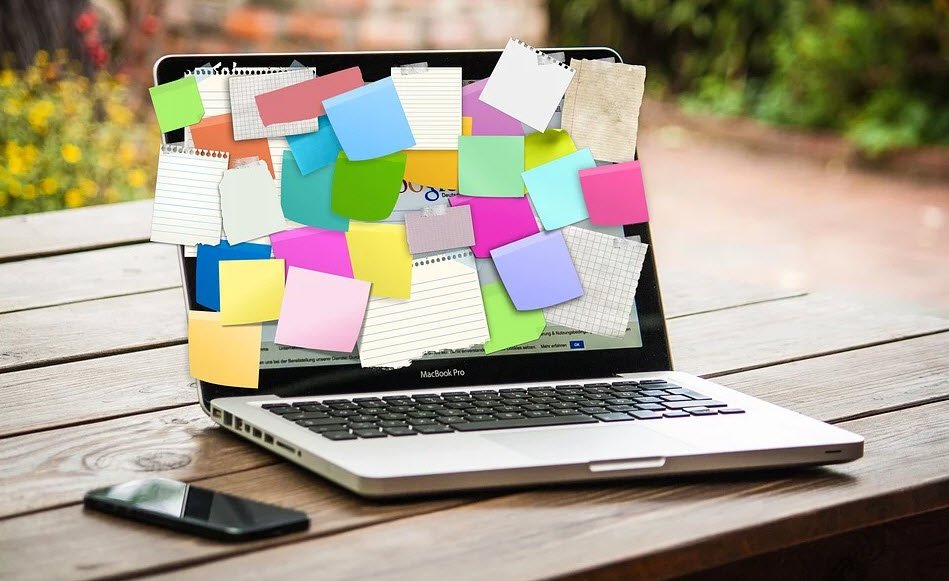 In previous article, we've shared sample cover letters of various topics such as SEO, PHP, Android, WordPress, Logo Design and Magento.
In this article, we've added such more topics so that you will find a job that suits your ability and interests.
this article includes:

ASP.NET Cover Letter
Web Development Cover Letter
WordPress Cover Letter
Graphic Designer Cover Letter
Android Cover Letter
Malware Removal Cover Letter
1. ASP.NET Cover Letter
Hello,

After going through your job post, I understood your all requirements for ASP.net. I am very confident that I can serve you with best of my talent.

I request you to please share complete specifications so that I can analyze it at my end completely and provide you relevant solutions.

With an excellent experience of over X years in IT field. I have excellent experience in Asp.Net webforms, C#, Sql server, vb.net, Linq, Css, Wcf, Mvc, Jquery, Web services.

I also have proficient skills with website design, HTML, CSS, and JavaScript development, as well as website administration, information systems security, relational database architecture, SQL Server query development.

I worked on many major projects utilizing C#, VB.Net, ASP.Net, and SQL Server. I am good developer and technical resource for the Java based Customer Resource Management system, in conjunction with C# in .NET 1.1 and 2.0 WinForms applications,

Please have a look to my previous successful work and consider me a worthy candidate for your project:

#project 1
#project 2
#project 3

My services include:

Development of custom .net e-commerce sites using n-commerce.
Development of windows forms application, Wpf, Windows 8 application.
Handling and maintenance of VLDB (Very Large Database)
Site transfers and migrations in asp.net and mvc.
Development of a Native application using Xamarin.
Experience in Saas Applications.
Development of .net sites using ado.net, EF, Azure sites.
Architecture design according to requirements.

My Expertise –

Languages – C#, Jquery, Ajax,
Database Approaches – Ado.net, Entity Framework, n-hibernate
Frameworks – n-commerce, Mvc, Asp.net

You can interview me before we proceed further so that we can ensure our compatibility.

For me, client satisfaction is the top most priority. Looking forward to start a healthy business relation with you soon. I BELIEVE IN A LONG TERM BUSINESS RELATION RATHER THEN JUST A ONE TIME GAME.

Thanks & Regards
2. Web Development Cover Letter
Hello sir,

Your search ends here, have a look on our recently done projects.

Our positive approach towards work with on-time deliveries with quality. We are very hard working designer's and developers, we will complete your work in necessary time period.

Joomla Projects:

#project 1
#project 2

WordPress Projects:

#project 1
#project 2

Osticket Project:

#project 1
#project 2

Social Networking Projects:

#project 1
#project 2

Big Commerce Project:

#project 1
#project 2

Magento Projects:

#project 1
#project 2

PHP Projects:

#project 1
#project 2

My words are my commitment to deliver you the best thing on time with quality of work. Hope for the start of good and healthy business relationship.

Regards
3. WordPress Cover Letter
Hello,

After going through your requirements thoroughly I would love to grab an opportunity to work with you on your project. I understood your requirement for this task. I will complete this work as soon as possible.

With an excellent experience of over x years in WordPress Developer, I am very confident that I can serve you with best of my talent. I made my all websites mobile responsive. I am very expertise in Theme and Plugin customization.

I am also highly proficient at WordPress Site Management, modification themes and plugins and also have an in depth understanding of HTML/CSS, JavaScript/jQuery, Woo-commerce, and MySQL, Dreamweaver, CS5, Bootstrap, eCommerce, API Integration, and custom responsive website designing.

I will make your website fully mobile responsive. I'm also expert in Cyber Security. I will make your Website with proper security that can never be hack.

I request you to please share complete specifications so that I can analyze it at my end completely and provide you relevant solutions.

Please have a look to my previous successful work and consider me a worthy candidate for your project:

#project 1
#project 2

My other skills:

Adobe Photoshop
Adobe Illustrator
Corel Draw
In Design
Adobe After Effect
Print Design
PSD to HTML
Responsive
Bootstrap
HTML/XHTML, CSS, XML, JSP and JavaScript with Ajax, JSON and jQuery, WordPress

My services include:

Development of a Responsive WordPress site from scratch.
Development of Plugins, updates and security, Installation of Plugins.
Striping PSD/Illustrator designs and creating new custom themes
Installing and styling existing WordPress themes/Customizing existing themes
Populating website with content
Upgrading themes and plugins
General WordPress maintenance and back-ups
Themes and child themes
Site transfers and migrations
Integration with shopping carts and PayPal (and our NZ provider, Swipe HQ) creating donation buttons and receipting
Integration with Google analytics
Custom CSS and PHP coding

You can interview me before we proceed further so that we can ensure our compatibility. I will be available to you as a full time WordPress Developer, I will make revisions till you are 100% satisfied.

For me client satisfaction is the top most priority. Looking forward to start a healthy business relation with you soon. I BELIEVE IN A LONG TERM BUSINESS RELATION RATHER THEN JUST A ONE TIME GAME.

Thanks & Regards
4. Graphic Designer Cover Letter
Hello there,

After review your job post, I would love to grab an opportunity to work with you on your project. I understood your all requirements about the task.

It would be appreciable if you can share specific documentation for the project.

Having good experience of X year in Graphic Designing. I have designed different logos, banners, roll ups, business cards with good themes, newsletters, presentations, sales collaterals and buttons for websites, create layouts and design elements and to program animated graphics. I am confident that my abilities to design with innovation and creativity will satisfy you.

I have excellent experience in producing strategic solutions in the design and implementation of web applications. I can create high quality design in a few time.

I will take the idea from you what you look exact in your task then i will hand sketch it and implement into adobe.

My experience are in:

Adobe Photoshop
Adobe Illustrate
Coral Draw
Print Design
MS PowerPoint
Adobe Indesign

I will deliver best quality as per your requirement for Facebook banners, logo, print material. I can create beautiful designs with different concepts and color.

I would like to have an opportunity to have a detailed discussion with you about the work and the related task over skype or any other leading messenger you consider.

Hope to have a soonest and positive reply from you.

Looking forward to start a healthy business relation with you soon. I BELIEVE IN A LONG TERM BUSINESS RELATION RATHER THEN JUST A ONE TIME GAME.

Thanks & Regards.
5. Android Cover Letter
My experience as a Android Developer includes working with mobile applications by integrating them with different platforms using an assortment of protocols.

I have lot of experience working with Java and Eclipse and some experience dealing with JavaScript and Python.

KEY FEATURES I stimulate in the APP:

Local and Push Notifications
Audio/Video integration and Processing,
AVFoundation
Camera Integration and Processing
Web Service Integration ( JSON, SOAP, REST)
Database Management( SQLite and coredata)
Asynchronous calls
Maps of Apple and Google
QuartzCore
Social Networking(Facebook, Twitter, Instagram)
Core Data / SQLite
CoreAnimation API / Animations.
API Integration

You can have a look to my work and consider me fruitful for the required job post:

#project 1
#project 2
#project 3

I managed to delight customers and regulators by accomplishing the following:

Worked with marketing and key executives to determine customer needs and refine the applications critical components.
I worked with product management to define the road map before outlining the priorities, timeline and budget for my team.
Architected, designed and developed Android applications that allow customers to view their account balances and deposit checks from their mobile or tablet devices across a spectrum of OS versions and resolutions.
Mitigated risk by debugging the app, developing update patches, modules and components.

I do have few queries:

Q. What's the exact project scope?
Q. What more features you want me to add?
Q. What's the reference APP?
Q. Will you provide me design?

My experience as a developer qualifies me for this job and I assure you I will provide you the best as I can as client satisfaction is my first priority. Also you can interview me before we proceed. I have a team to handle complete project.

Regards & Thanks
6. Malware Removal Cover Letter
Hello My Name is XXXXXXXX and i am the Information Security Specialist in a company from last X years and having very much experience in securing the websites specially WORDPRESS and JOOMLA CMS.

I can easily detect all the malware from your site whether it is of BASE64 or any IFRAME Redirection and will able to repair all the files and will fix all the loopholes.
I can also secure your site from all attacks i.e. Server Rooting, Symlinking, php Shells etc.. As you can even check my past feedback's too, i completed most of the projects related to malware removal and WordPress security.
I can block all types of attacks and will also enable the monitoring of your site so that if anyone tries to do any changes from external IP or proxy IP requests, then you'll get instantly mail and that IP get blocks automatically.

I'll be very happy to assist you in future also in any IT field. I can easily detect all types of malwares and will easily remove it from your website.

And at the end, will submit you a complete NDA (Non-Disclosure Agreement) Report to you.

Regards
---
Join our Twitter channel (@hymeblogs) for the latest news and updates.