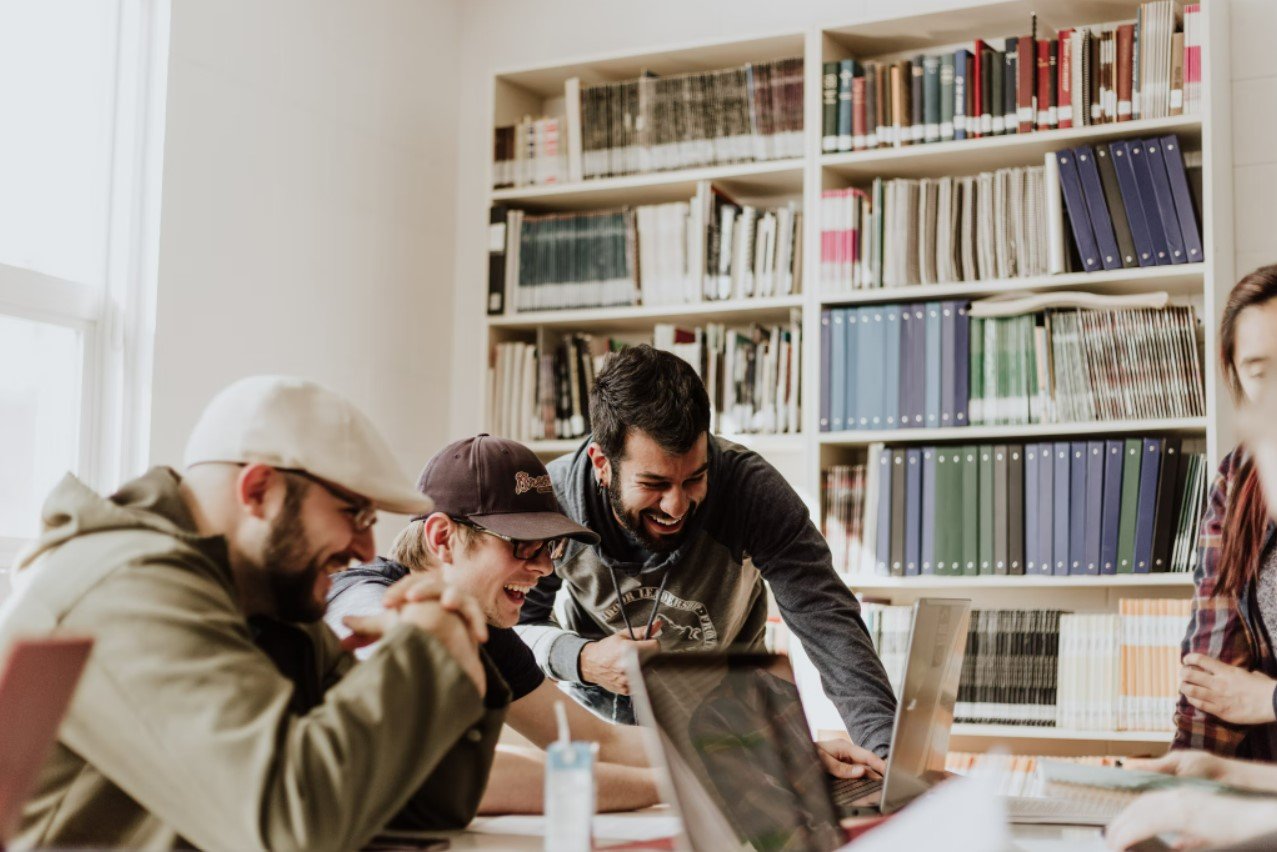 Affiliate products wouldn't be so popular if people had no idea how to market. It's a new day and age, with new methods and platforms to choose from.
For anyone who wants to earn a second passive income online, having a bag of marketing tricks you can call upon is a MUST. Fortunately for us we live in arguably the best time for running a business. All the information we need to succeed is more accessible than ever!
Also Read:
We assume you already have a social media profile, a Facebook account or Twitter account for example. If you've ever casually mentioned how awesome a certain restaurant was, or tagged your friends to a status about your favourite gadget, then you've been casually promoting stuff.
Promoting affiliate products is kind of the same, but instead of just using social media, you need to use different methods to attract the right people.
Who are the right people, you ask?
That's the specific people who have a want or need for the affiliate products you're recommending. Even if they never thought about buying the product, you can still make a sale if you put them into the buying mood.
Taking Promotion to the Next Level for Affiliate Marketing
There are hundreds of ways to promote affiliate products, but only a handful are known to create fast and great results. Below, you'll find some of the best techniques used by the affiliate marketing community. They'll be your best friend when it comes to promoting for affiliate marketing.
Social Media Campaigns
Use Search Engine Optimization (SEO)
Blogging
Regular Emails or Newsletters
Create Helpful Videos
Add Banners and Buttons to Your Site
Offer Promos, Incentives, Coupons, or Loyalty Rewards
1. Social Media Campaigns
Social media is one of the most powerful tools you can use for increasing your website's visibility and promote affiliate products. And that probably isn't surprising since everyone, including your boss, your partner, your friend and your grandmother, is probably on it.
What started as a way to stay and get connected with friends and family has now skyrocketed into the most profitable online marketing method there is. So how do you tap into this potential goldmine?
Trial and Error
Because every business and audience demographic is unique, there's no one-size-fits-all strategy to succeed in social media marketing. What may work for one online marketer may just lead to decreased sales and minimal engagement for another.
You have to be willing to make mistakes and learn from them. Then, you can start making adjustments or try a combination of different strategies. Take a look at your most popular posts. What was it about that post that really resonated with people? Take that and run with it.
Engage
If you've been using social media for personal stuff, we don't need to tell you how user engagement can really strengthen your bond with your audience. Use a friendly, conversational tone – just like you would with a friend you've known for years. People love it when you're sincere and genuine. It makes them feel that you really do care.
Become an Expert
Chances are your product or service is already being promoted by someone else on social media. To single yourself out from these other marketers, it's crucial that you become an expert in the eyes of your audience. Stretch your imagination. Go the extra mile. Do as much research as you can on your product and service and become the person with all the answers. Doing this gives you two legs up on the competition.
Give
Giving people free information, guides, checklists and other tools related to your  niche is another great way to stand out. Not      only do you solve or provide targeted information to your potential visitors, but you're also telling them you're different from other affiliate marketers. One good strategy is to provide your audience with interesting, or even offbeat information they wouldn't normally find elsewhere. Yes, this requires a bit of creativity on your part, but it's a tried-and-tested sales magnet.
2. Use Search Engine Optimization (SEO)
We already taught you how to use SEO for affiliate marketing. There's a reason why we dedicated an entire section to it: because IT WORKS. The results won't be immediate, but you're investing in your affiliate site's future earnings. Trust me. There's no better time to do SEO for your site than now.
Another thing you should know about SEO is that there are two main types: Black Hat and White Hat.
What's Black Hat SEO?
Black hat SEO refers to techniques and strategies that boost search rankings by engines like Google are strict about optimizing websites with the user in mind. Remember that we discussed keywords in the previous section. Naturally, the more keywords your site contains, the more Google will recognize it as a relevant site when people use queries that contain your keywords.
Today, there's such a thing as keyword stuffing, link farming, blog content spamming, hidden links, site rings and more. These are all terms used for banned techniques. Site's that are heavily optimized using Black hat SEO are NOT reader-friendly and rarely provide users a good experience.
What's White Hat SEO?
White hat SEO is techniques and strategies that prioritise the human experience as opposed to a search engine. The usual strategies used are keyword analysis, using keywords in content, doing research, using Meta tags, back linking, and link building.
Between the two, white hat SEO is the ideal choice since you're investing in the long-term results of your site. In return, the results you get are also meant to last a long time and that will help you sleep at night.
3. Blogging
Content creation is considered a core activity of online marketing and it can help you promote products in more ways than you might initially think You can post product reviews, create info graphics, create how-to blog posts that your readers can share, videos such as unboxing videos or how-to videos demonstrating the product, podcast mentions, and much more.
Tutorials are a great, low barrier to entry way of creating content to promote the use of a product. It's one of the best-performing types of content for affiliate marketing because it shows the product in use in a real scenario.
People can visualize owning it and are more likely to be in the buying mood by the time they finish your tutorial. Even if you can't or don't write, you can get other people to write content on your site for you. Another approach is to invite guest post writers that can help with your product promotion.
Your blog is yours to use as you please! As long as you aren't breaking any rules, you can really get creative here.
4. Regular Emails or Newsletters
What better way to stay in touch with your visitors than to turn them into email subscribers? Emails are a personal communication medium. It's a great way to engage with people one-on-one and introduce the products you are promoting.
Interestingly one of the best ways to use email marketing is to avoid selling directly, but instead give a teaser to lead them further into your promotional content. It's good to keep regular contact with your subscribers so start sending a monthly (or even weekly/fortnightly) email newsletter.
Getting Subscribers
One very effective way to attract subscribers is to offer something in exchange for their email. That could be a freebie, a discount, or a PDF (like this one!).If you're offering an information product in the form of a PDF or an email course then you have the opportunity to warm your readers up before you start pitching them to buy something. Spend some time, give
Them something valuable and you will be rewarded with a loyal subscriber that will actually listen to what you have to say.
NOTE: Most affiliate programs don't allow affiliate links to be posted in information products or emails directly. Make sure you check your affiliate program's Terms & Conditions and other policies before you place affiliate links anywhere on your site just to be safe.
5. Create Helpful Videos
If you aren't camera-shy, then you have the chance to provide your customers the most helpful videos ever. Video tutorials, unboxing videos, and product demonstrations are unbeatable when it comes to providing viewers the information they need and getting people into the buying mood. With videos you can unleash your creativity and make yourself really stand out.
You can even use animation to demonstrate how products work. If you don't possess video-editing skills, hire an expert who can make videos for you. If you already have some editing skills or are willing to invest time to learn, then you can really take your content (and affiliate sales) to new heights with video promotion.
6. Add Banners and Buttons to Your Site
Using banners and buy buttons can do wonders for the click through rate on your affiliate links. As long as you place them appropriately and don't overload your site with them which reduces their effectiveness (also why you should be wary of taking up advertising on a site full of ads already). The key with banners is to make them feel like they are in fact clickable.
One of the biggest mistakes people make with placing banners or ads on their site is that they don't make them appear clickable. This just screams "I'm a nasty ad! Don't click me!" If you spend some time to design a thoughtful promotional banner that fits into your design it can perform very well.
7. Offer Promos, Incentives, Coupons, or Loyalty Rewards
Customers are always on the hunt for bargains and discounts and affiliates have a great opportunity to find these offers and put them in front of their readers. It can really help explode your affiliate sales.
There are even whole sites dedicated to just finding coupons and putting them in front of customers. However, as a blogger you have leverage with your audience and a level of trust, which gives you an advantage. A coupon or promotion notice from you is worth much more to them than just finding one on the web themselves.
"Do I Need to Use Every Technique?"
Every niche and every affiliate site is different. Some of these techniques will get you fast results, while others won't. Try each of them at least once and from there you'll be in a position to see what worked and what didn't for your audience.
Make adjustments to your promotional mix and take note of which techniques work best for you. Remember that creating a repeatable affiliate marketing strategy requires time and effort. Unfortunately there is no shortcut. You'll find plenty of guides or crash course articles, but in the end, there's just no beating actual experience.
You may also like: