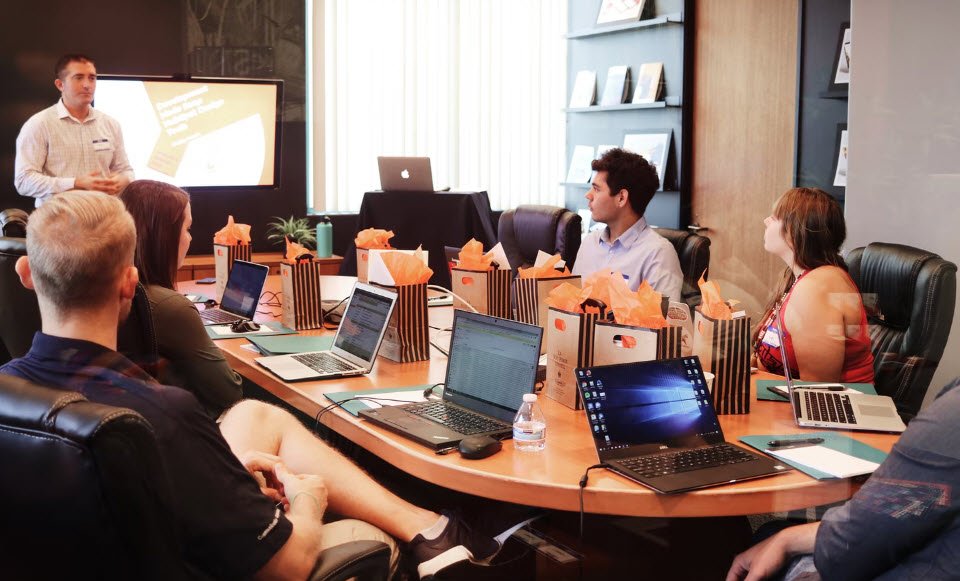 Affiliate marketing is the coolest way to earn money from blogging or online marketing. Once you have done the hard work, you will be earning money even when you are sleeping.
From a technical perspective, here is the definition:
Affiliate marketing is one of the oldest forms of marketing: -Affiliates recommend products & when someone purchases those products, affiliates earn a portion of the sale.
You have probably seen this business model in the real-estate business. In today's era, where almost everything is digital, the same form of business conducted online is called "affiliate marketing".
Also Read:
You can earn anywhere from $1 to $1000/daily depending on what products you are promoting and recommending. The reason affiliate marketing is so lucrative is because once you have done the basic work of putting your content online, creating a system, driving traffic, etc., the money will keep flowing in.
Now, let's understand some of the common terminologies in the affiliate marketing industry. 
1. Affiliates: Publishers who join an affiliate program.
2. Affiliate Marketplace: This is a marketplace where you can find numerous companies offering affiliate programs for their product(s). There are many marketplaces (like ShareASale, Commission Junction, JvZoo, ClickBank, etc.), which work as a central database for affiliate programs in different niches.
3. Affiliate Software: Software used by companies to create an in-house affiliate program for their product. This is not so important at this stage, but it's good to know about. Ex: iDevaffiliate, HasOffers.
4. Affiliate Link: Unique tracking link offered by your affiliate program to track the progress of your affiliate promotion.
5. Affiliate ID: This is similar to an affiliate link, but a little different. In some cases, many affiliate programs offer a "unique ID" which you can then add to any page of the product site (example: product-page.com/Affiliateid).
6. Payment Mode/Method: Different affiliate programs offer different methods of payment. Common payment modes include: Check, Wire transfer, PayPal, Payoneer, and many others.
7. PayPal: This is most common payment method to receiving affiliate earnings. You need to create a PayPal account if you don't already have one. Companies will send you payment to PayPal & from PayPal it will be transferred to your bank account.
8. Payoneer: This is another payment program that you will be using to receive affiliate commissions. Payoneer offers a Master Card and you can use it as a debit card. You can also transfer money from Payoneer to your bank account.
9. Wire transfer: Many companies offer direct deposit & whenever possible, you should prefer this method as this will save you a lot of money. When you use PayPal or Payoneer, you will be paying a small amount as a service charge. With wire transfer (ACH), you will not be paying any service fees.
10. Affiliate Manager: When you join an affiliate program (directly or using a marketplace), there is always an affiliate manager associated with it. Affiliate managers are central to many things. You should always build a good relationship with your affiliate managers. They will help you to get increased commissions and give you a heads-up about new offers.
11. Commission Percentage/Amount: The amount or percentage of commission you will be getting for every sale via your affiliate link. Many companies offer fixed percentages of the sale amount (Ex: 20-30%) & many others offer fixed rates per sale (Ex: $10-$25).
12. Two Tier Affiliate Marketing: This is a great way of making money from an affiliate program. In this, you recommend others to join a particular affiliate program, and you will get a commission when your sub-affiliates make sales. This is like MLM (multi-level marketing), but in a totally legit way. This is also popularly known as Sub-Affiliate Commissions.
13. Landing Page: A unique product sales or demo page which is used to increase sales. The purpose of the landing page is to direct traffic to take a desired action. It could be as simple as subscribing to your email newsletter or buying a product. You can use software like LeadPages to create a professional landing page.
14. Custom/Special Affiliate Offer: Many companies usually have special offers for their affiliate partners who are giving them a good amount of sales. These affiliates are called "Super Affiliates". You should focus on being one of them.
15. Link Cloaking: Most affiliate tracking links are ugly. Link cloaking allows you to turn ugly looking links into easily readable and attractive links.
16. Custom Coupons: Many programs let affiliates create custom coupons, which is also used to track sales. Also, custom discount coupons help you increase affiliate sales. If you are giving a good number of sales to any particular merchant, you can always ask affiliate managers to give you an exclusive coupon code. This also helps in the branding of your website.
You may also like: