In today's time everyone wants to know how to start and invest in bitcoin? Cryptocurrency is also becoming a new stock market and is a blockchain based digital currency whose value keeps on increasing or decreasing. Just as the price of gold, the price of crypto currency also keeps changing according to the demand and availability.
There are currently thousands of cryptocurrencies in the market, but the most popular of them is Bitcoin. Bitcoin was invented in 2009. The blockchain system was also invented in 2009 itself. Bitcoin is currently the most expensive and safest cryptocurrency among all other currencies such as DOGE, ETH, LTC, SHIB etc.
Although crypto currency is banned in many countries, but if you live in India, then there is no need to be afraid of investing in it as of now.
Bitcoin is a type of cryptocurrency which is the world's first successful crypto currency that works on the blockchain system.
Bitcoin is a virtual currency that can neither be seen nor touched, but it can be used, bought and sold.
Records of bitcoin debit and credit transactions are saved on the blockchain network, which can be considered as an open-source book.
In simple language, Bitcoin is a Digital Currency which can be transferred, used, spent through online wallets.
As of now, the price of 1 BTC is around $30,000 USD (dropped approx 60% since May 2021).
Benefits of Bitcoin
Bitcoin is produced by computer processing system 'Mining'. People who do mining are called miners. Miners use specialized hardware to complete a variety of transactions.
You can do a lot of things with this digital currency such as:
Online shopping can be done through bitcoin.
Payment can be made for any work anywhere in the world.
Traditional currency i.e. dollar (USD) or rupee (INR) can often be made by selling bitcoin.
Nowadays with the help of online wallets, mobile recharge, DTH recharge etc. everything can be done through bitcoin.
The only and biggest advantage of bitcoin is that its value is volatile. Bitcoin and other cryptocurrencies together have created a new stock market in a way that you can get the better returns by investing a small amount of money.
You can easily buy/sell bitcoin with the help of cryptocurrency exchange platforms like CoinDCX, Wazirx, Zebpay, Binance and Unocoin. With these wallets you can easily buy bitcoins through net banking, online wallets like PayTm, UPI, Mobikwik, Debit Card etc.
Let's start by creating a free account on CoinDCX which is one of the most trusted Indian Cryptocurrency exchange.
After filling all the details such as first name, last name, email address, password and phone, you will be asked to enter the OTP you receive on the email address and via SMS on the mobile number you entered during signup.
As soon as the OTPs get verified, you will be logged in and taken to your account.
As soon as you enter into your account, you will be taken to your KYC Verification page to complete your KYC via Onfido. Completing your KYC means that you can now increase your deposit and withdrawal limits above INR 10,000.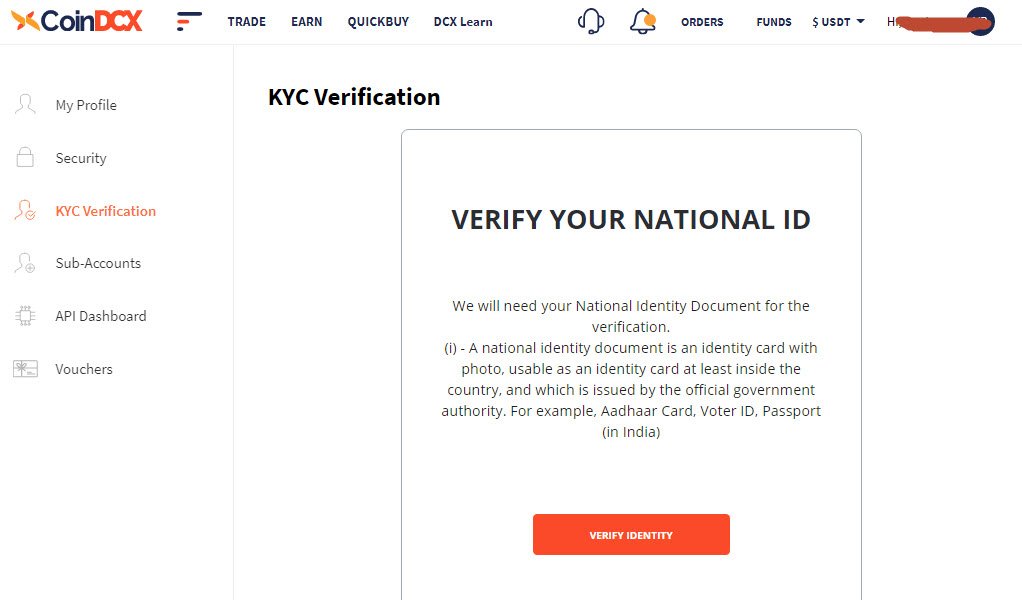 Keep your Aadhar Card or Passport ready along with your Pan Card while completing your KYC.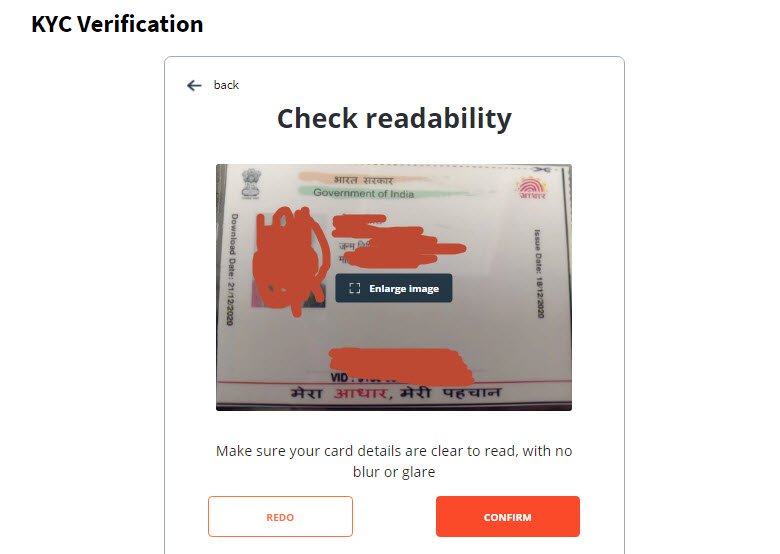 You will also be required to verify yourself by clicking your selfie. You will be notified via email when the KYC is complete.

The next step for you is to set up your bank account details.
Make sure that the bank account belongs to you and is in your CoinDCX registered full name.
The KYC and Bank Account verifications are done within a few minutes and provides the users a smooth onboarding process and a hassle-free experience.

Now click on the Available to Invest (+Add Funds) option under Account. This is your wallet which gives you a history of your past deposits and withdrawals.
You can easily add or withdraw funds from here as and when required. Click on Add Funds to add INR into your account.
You will be here asked to enter the amount you wish to deposit and also accept the condition that you will be depositing from the bank account that is connected with CoinDCX.
Select the payment method such as NEFT/RTGS/Instant Deposit via Mobikwik etc to get the bank account details where the money needs to be deposited.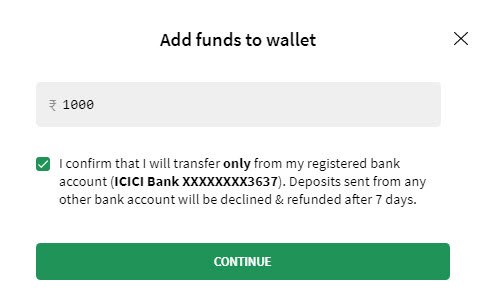 For users selecting IMPS / NEFT / RTGS (Instant), the transaction fee is 0% and is instant. It is therefore recommended you use this method. Clicking on this button will take you to the next step where you will get the account details of CoinDCX where you can deposit the funds.
More Ways to Earn BTC
Not only this, you can also earn bitcoin directly by completing various tasks. If you are interested in earning money from the Internet, then you must have known about such websites which give us money for doing small tasks. These tasks are quite simple and they can be completed without the help of any special skills like downloading apps, completing surveys, registering by visiting websites, reviewing products etc.
Seeing the interest of people in bitcoin, some websites have started paying in bitcoin to complete such tasks. Some of the best websites are:
You can also get a cashback in form of digital currency from various websites such as Lolli.com during various offers and sales. Lolli.com is a website having more than 500 partners from where you can buy online products and get rewards in Bitcoin.
Earning bitcoins using your skills would be the another best option to achieve this. You must be aware of websites like Fiverr and Freelancer where we get paid for our work.
If you are a developer, freelancer, internet experts, marketer, translator or any writer, then you have many such websites on which you can earn Bitcoin by using your skills. Some of the best websites are:
If you have any doubts about this article or you want that there should be some improvement in it, then you can write comments below for this. Don't forget to share this post on social networks such as Facebook, Twitter and other social media sites.
Related Useful Articles: