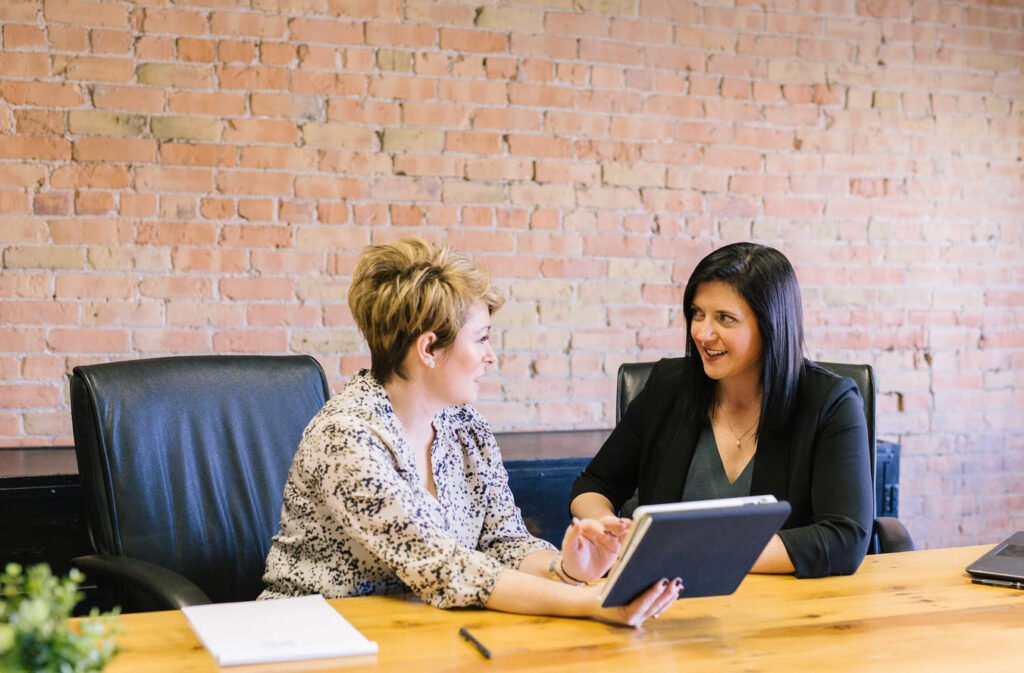 In the ever-evolving landscape of business, traditional marketing theories often find themselves obsolete in the face of rapidly changing technologies.
Of the classic Four Ps – Price, Product, Promotion, and Place – it's Promotion that takes center stage in the digital era. Constant and widespread self-promotion is the key to staying relevant and visible in the expansive realm of the internet.
Here are some essential tips to kickstart your business's online presence, many of which can be implemented for free.
Harness the Power of Google Applications
Online and Offline Reviews
Craft an Online Portfolio
Leverage Social Media Profiles
Regularly Update Social Media
Blogging as a Marketing Tool
Share Your Expertise
Corporate Social Responsibility
Pay-Per-Click (PPC) and Paid Advertising
Retargeting for Re-engagement
1. Harness the Power of Google Applications
Given that Google dominates over 90% of search engine traffic, aligning yourself with its suite of free applications can be advantageous. Google Maps and Google Places allow you to create a profile for your business, complete with essential details and a link to your website.
Leveraging these platforms not only enhances your online visibility but may also impact your search engine ranking.
2. Online and Offline Reviews
Encourage customers to leave positive reviews on platforms like Google Places. Positive reviews boost your visibility, making your business more likely to be found by potential customers. Your existing customers are your best marketing tool.
Word-of-mouth referrals from satisfied clients can bring in pre-sold leads. Offering incentives for referrals, such as discounts, can further motivate your customers to spread the word.
3. Craft an Online Portfolio
Building an online portfolio showcasing your best work, customer testimonials, and case studies establishes your credentials. Prospective clients will scrutinize your experience, the types of clients you've worked with, and the volume of your work. A well-curated online portfolio can be a decisive factor in winning new customers.
4. Leverage Social Media Profiles
Establishing profiles on major social media platforms like Facebook, Twitter, and LinkedIn is crucial. These profiles provide an opportunity to share details about your business and include links to your website. However, merely having profiles is not enough – regular updates are essential to keep your audience engaged.
5. Regularly Update Social Media
Consistency is key in maintaining an active social media presence. Aim to post updates on platforms like Twitter, LinkedIn, and Facebook at least three times a day. Utilize scheduling tools like SproutSocial, Buffer, Klout, or HootSuite to plan and automate your posts, saving time and ensuring a steady flow of content.
6. Blogging as a Marketing Tool
Blogging is a powerful marketing tool, contrary to the misconception that articles should be lengthy. Blogging about industry news, client testimonials, new products, and relevant topics helps establish your business as an authority in its field.
Well-worded and optimized content, even in short paragraphs, can effectively drive engagement.
7. Share Your Expertise
Sharing your expertise on platforms like your blog, forums, and social media can position you as an authority in your field. Establishing yourself as an expert can attract potential customers and lead to referrals.
8. Corporate Social Responsibility
Engage in corporate social responsibility initiatives, supporting causes that resonate with you. While this shouldn't be solely for marketing purposes, your passion for a cause can appeal to customers and align your business with a sense of purpose.
9. Pay-Per-Click (PPC) and Paid Advertising
Pay-per-click advertising on platforms like Google Adwords and Facebook Ads can be a valuable addition to your marketing strategy. However, it requires careful management to prevent costs from spiraling out of control.
PPC should complement, not replace, other marketing efforts.
10. Retargeting for Re-engagement
Retargeting is an online marketing strategy that targets users who have visited your website but haven't made a purchase or inquiry. By placing pixels or cookies on their browsers, ads linking back to your site are displayed as they browse other websites, aiming to re-engage them in the future.
In the dynamic realm of digital marketing, staying visible and relevant is an ongoing effort. By incorporating these strategies, you can create a robust online presence for your business, driving engagement and attracting new customers. Remember, the key lies not only in embracing the latest technologies but in consistently delivering value and maintaining a genuine connection with your audience.
You may also like: